Werken bij MRDM
Wil jij deel uitmaken van ons team? Zie jij jezelf als een data-gedreven expert, innovator en oplossingszoeker?
Als het antwoord ja is, willen we je graag ontmoeten.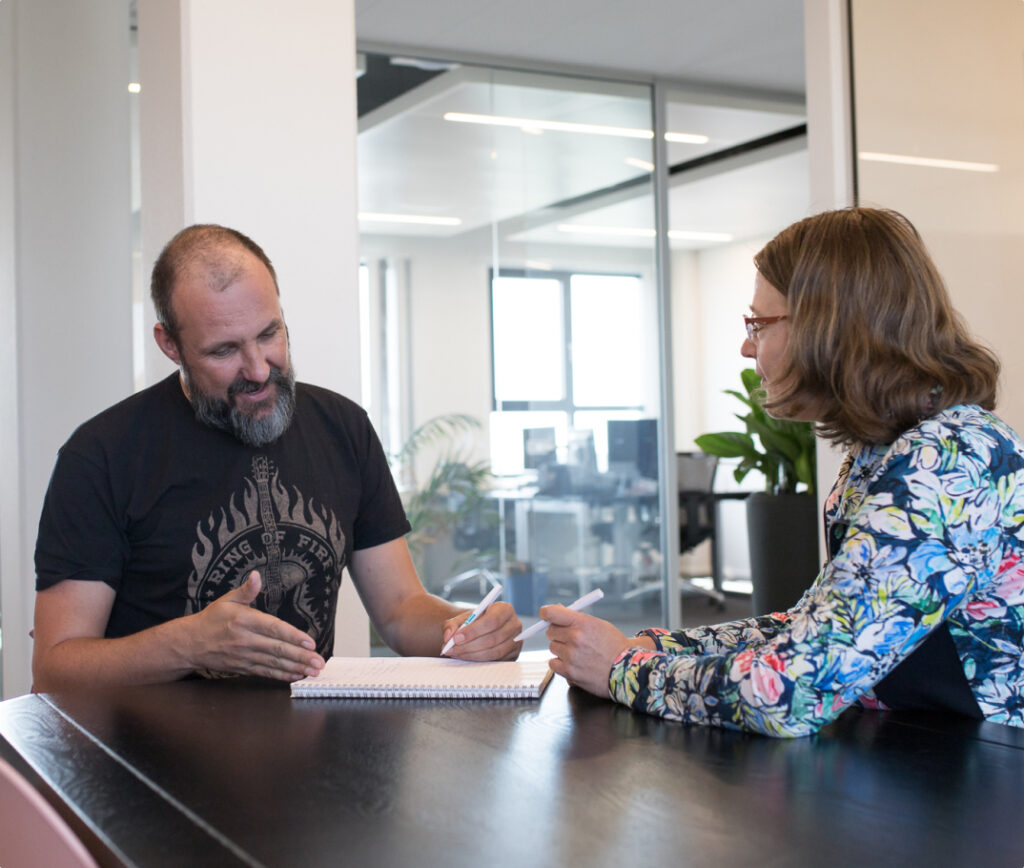 Bekijk de huidige vacatures bij MRDM of stuur een open sollicitatie. We kijken ernaar uit om van je te horen en vertellen je graag meer!
Product Analyst, Clinical Outcomes
Product Analyst, Clinical Outcomes
NL – Amsterdam
Business jobs
Full-time
Our mission
We turn data into better healthcare. With our insights, we make healthcare more affordable, and better, and we improve the patient's and clinicians' experience.
Your impact and responsibilities
As a Product Analyst, you will:
Provide up-to-date actionable insights into the status of data ingestion to our clients
Collaborate with our data collection ops team assuring we deliver within service level objectives
Engage with our users and -product owners to continuously improve user satisfaction
Project manage setting up new data source connections in order to further reduce hospital admin burden
Maintain relations with data source partners and pro-actively identify opportunities to create more end-user value
Your team
LOGEX's overall mission is to turn data into better healthcare! We do this across countries, uniting different stakeholders in their aims to increase value in healthcare. The Clinical Outcomes BU (MRDM) provides a unique outcome analytics platform, facilitating the measurement and monitoring of clinical outcomes and providing insights into the clinical performance of healthcare providers. We add value by structuring healthcare data into clinical registries for >30 disease groups, enriching the insights with (inter)national benchmarking data, and revealing further areas for improvement. We are experts in the field of data security & privacy. We collect and process patient-identifiable medical data from healthcare institutions and data suppliers, providing access to reliable information with the aim of turning data into better healthcare. The Product Analyst acts as an integral part of the product delivery team contributing to product development and -delivery with the objective of further automating data ingestion processes. In order to do that, the Product Analyst brings together client needs, analytical capabilities and drives automation and scalability of our product.
Your profile
We believe the following skills and qualifications will contribute to your success in this role:
A passion for building software products that are highly valued by its users
Strong drive for automation and scalability in processes and product
Ability to interact with a diverse set of stakeholders and manage priorities, ranging from client team, development and management
A clinical background/knowledge from clinical processes is a pre
Knowledge of FHIR and/or data models (e.g. OMOP) is a pre
Fluent in Dutch and professional in English
We value eagerness to learn over meeting all requirements. So even if you don't feel you meet 100% of the criteria, we'd still encourage you to reconsider and apply. We look forward to your application.
Why LOGEX?
Healthcare today is more tailored and more effective than ever before. However, with these improvements, come greater costs and complexity. The burden of healthcare spending weighs heavily on economies, while the sheer number of options physicians and patients can choose from leads to uncertainty and unacceptable variations in clinical outcomes.  At LOGEX, we have one superpower: data analysis. We choose to use this superpower to help address today's healthcare issues by turning data into better healthcare.

Besides a purpose-driven workplace, we offer you:
• An excellent remuneration package.
• 25 holidays (on a full-time basis) to recharge your batteries, with the possibility to buy extra holidays.
• An informal work environment with driven colleagues.
• Hybrid way of working.
• Laptop and home office supplies to create a comfortable and healthy work environment.
• Personal and professional development via our LOGEX Academy.
• Access to our mental well-being partner; OpenUp.
• After-work drinks and many more events will be hosted.
Contact us!
You can apply via the button below and upload your CV. For more information, or in case you have any questions, you can contact Sofie Verhoeve via
Sofie.Verhoeve@logex.com
and +316 30006724.
Our company is dedicated to building a workplace that promotes equity, diversity, and inclusion, and we believe that a diverse workforce is essential to our success. As we strive to create a workplace where everyone feels valued and respected, regardless of their race, gender, sexual orientation, age, religion, or any other characteristic, we encourage everyone to apply.
No results
MRDM & LOGEX
In 2018 hebben we onze krachten gebundeld met LOGEX om de LOGEX Group te vormen, waarmee we ziekenhuizen voorzien van outcome- en financial analytics-capaciteiten, en dataverwerkingscapaciteiten die de privacy en veiligheid van onze klanten waarborgen. Prodacapo en Ivbar sloten zich in hetzelfde jaar aan bij de LOGEX Group, waardoor het productaanbod van de groep werd verrijkt met financiële analytics, evenals value-based analytics en expertise op het gebied van betalingen.
Driven by data, powered by people
Data staan centraal in de oplossingen die wij bieden, maar mensen vormen het hart van alles dat we doen. Ons team van experts – managers, consultants, datawetenschappers, analisten en experts in technologie, gezoondheidszorgeconomie, geneeskunde, wiskunde en statistiek is van grote waarde bij het opbouwen van langdurige, wederkerige partnerships met onze klanten.
Niet alleen vertrouwen onze klanten ons met hun data, maar ze rekenen ook op ons voor deskundige begeleiding, innovatief denken en samenwerkingsrelaties. Wij doen meer dan alleen het leveren van analytische oplossingen. Professionaliteit en partnerschap met een servicegerichte instelling is de kern van wat we doen bij MRDM. Dit vormt onze bedrijfscultuur.