Werken bij MRDM
Wil jij deel uitmaken van ons team? Zie jij jezelf als een data-gedreven expert, innovator en oplossingszoeker?
Als het antwoord ja is, willen we je graag ontmoeten.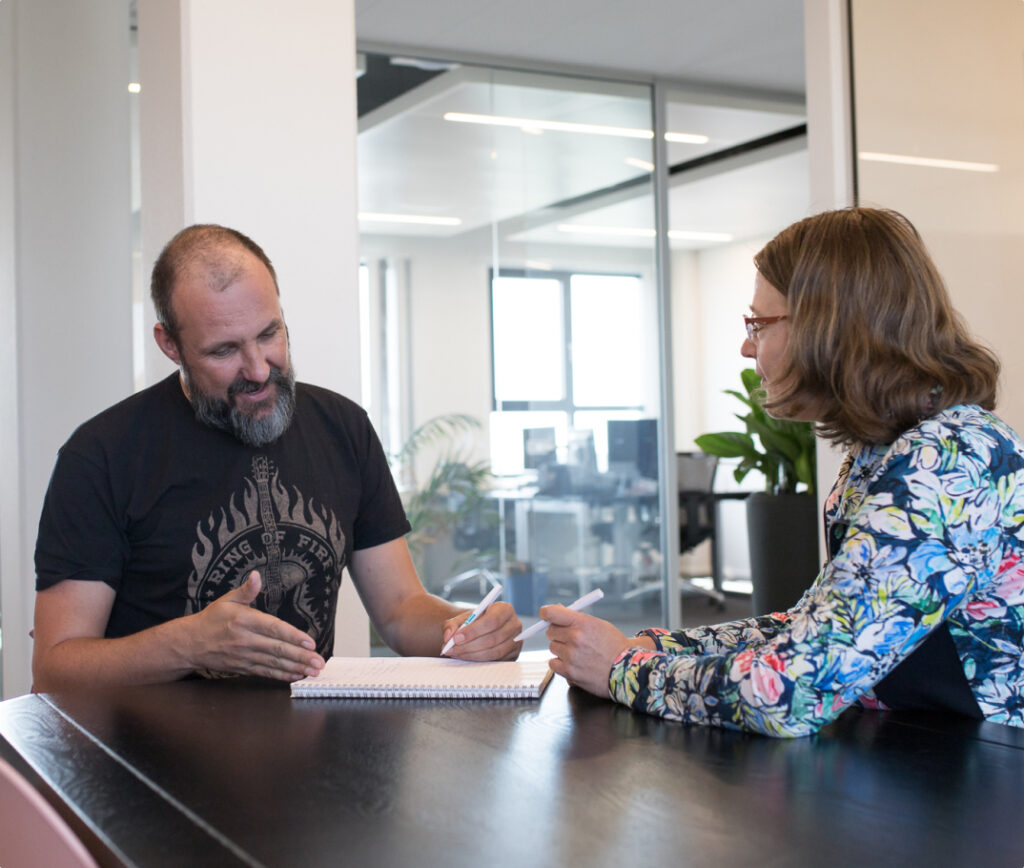 Bekijk de huidige vacatures bij MRDM of stuur een open sollicitatie. We kijken ernaar uit om van je te horen en vertellen je graag meer!
Product Owner – Data Collection, Clinical Outcomes
Product Owner – Data Collection, Clinical Outcomes
NL – Amsterdam
Product Jobs
Full-time
Your mission
LOGEX's Mission
Healthcare today is more tailored and more effective than ever before. However, with these improvements, come greater complexity and costs. The burden of healthcare spending weighs heavily on economies and the sheer number of options physicians and patients can choose from leads to uncertainty and unacceptable variations in clinical outcomes.
At LOGEX, we have one superpower: data analysis. We choose to use this superpower to help address today's healthcare issues by turning data into better healthcare.
How we do it
Data is at the core of the solutions we offer, but people are at the heart of everything we do. Our team of more than 450 international experts consists of data scientists, analysts, consultants, and experts in technology, healthcare economics, medicine, mathematics, and statistics. Together, we help stakeholders at more than 750 healthcare-providing institutions across Europe

by bringing clarity to decisions that result in the best possible outcome at the lowest possible cost. 
LOGEX is serious about its

mission to turn data into better

healthcare
and we are growing fast. That's why we're constantly on the lookout for brilliant minds from a wide range of disciplines. 
If you enjoy solving complex problems for the greater good and working in a dynamic, entrepreneurial culture, then LOGEX is the company for you.

 
At the Clinical Outcomes Business Unit we have the mission to maximize insights for healthcare providers



MRDM collects, processes and analyses medical data, to provide our users access to reliable insights which can be used to create better healthcare.





We develop our own tools to extract and process data for clinical information products. By leveraging and developing technology and advanced data analytics, we aim to reduce the administrative burden for healthcare providers, while maximizing insights. We focus on nurturing partnerships with doctors and hospitals, founded upon our shared desire for better, more affordable care. Thanks to our customers' trust, we have become the number one benchmarking platform for doctors in the Netherlands.





Founded in 2008 MRDM has grown into a successful organization of 70 employees. In 2018, we joined forces with LOGEX to create a European frontrunner in healthcare analytics, actively pursuing international opportunities with operations in Scandinavia, the UK, Spain, Germany & the Czech Republic.





Join us on the

mission to build an ever-improving product for our users and bringing it to new countries and markets.
Your profile
What you will be doing as Product Owner Data Collection
:
Lead and develop the product team focused on

data collection & processing

Define the overall product strategy and roadmap for the domain

Engage with our end-users to actively collect feedback and verify ideas and/or solutions

Develop new ideas, features and applications related to this part of our product portfolio, with

specific focus on automation and scalability (e.g. our data delivery portal Data Connect, the manual

data entry module and several automated data integrations using FHIR and other API's)
Ensure efficient implementation and collaboration with development

–

and data engineering team(s)

Manage stakeholders and key clients

Collaborate with other lead POs to ensure alignment on platform level

Contribute to the overarching product strategy

of the Business Unit

Assist in 'selling' ideas/solutions to clients, end-users or internally, creating materials and pitching ideas
What you bring to the table
:
Proven track-record of successful product ownership

, 5+ years of experience in a Tech. business

Ability to create and drive a product vision and roadmap

Strong communicator

, Dutch is a mandatory requirement

Comfortable with stakeholder and client management

Some leadership experience (direct or indirect)
Why us?
What we offer
:
A competitive remuneration package

25 holidays (on a fulltime basis) to recharge your batteries

A challenging role in a fast growing, international company

An informal work environment with ambitious colleagues

Laptop and home office supplies to create a comfortable and healthy work environment

Monthly (digital and physical) team events. Weekly Friday drinks and many more events will be hosted
Interested?
We are happy to meet you and would like to tell you more about this exciting opportunity. You can apply via the button below and upload your CV. For more information, or in case you have any questions, you can contact Rabih Kattouaa via rabih.kattouaa@logex.com or +31 6 84040844 (phone & WhatsApp).
No results
MRDM & LOGEX
In 2018 hebben we onze krachten gebundeld met LOGEX om de LOGEX Group te vormen, waarmee we ziekenhuizen voorzien van outcome- en financial analytics-capaciteiten, en dataverwerkingscapaciteiten die de privacy en veiligheid van onze klanten waarborgen. Prodacapo en Ivbar sloten zich in hetzelfde jaar aan bij de LOGEX Group, waardoor het productaanbod van de groep werd verrijkt met financiële analytics, evenals value-based analytics en expertise op het gebied van betalingen.
Driven by data, powered by people
Data staan centraal in de oplossingen die wij bieden, maar mensen vormen het hart van alles dat we doen. Ons team van experts – managers, consultants, datawetenschappers, analisten en experts in technologie, gezoondheidszorgeconomie, geneeskunde, wiskunde en statistiek is van grote waarde bij het opbouwen van langdurige, wederkerige partnerships met onze klanten.
Niet alleen vertrouwen onze klanten ons met hun data, maar ze rekenen ook op ons voor deskundige begeleiding, innovatief denken en samenwerkingsrelaties. Wij doen meer dan alleen het leveren van analytische oplossingen. Professionaliteit en partnerschap met een servicegerichte instelling is de kern van wat we doen bij MRDM. Dit vormt onze bedrijfscultuur.