First Single Sign On between MRDM and hospital implemented!
First Single Sign On between MRDM and hospital implemented!
Usernames, passwords and multi-factor authentications (MFA); we use them every day. We set bookmarks in our browsers, add passwords to a vault and have an authenticator app on our phone.
However, some of our users might not be as familiar with these security measures and handy shortcuts. They search for the links to our products somewhere in the depths of the email archive, write a password on a sticky note and just try their luck with the MFA.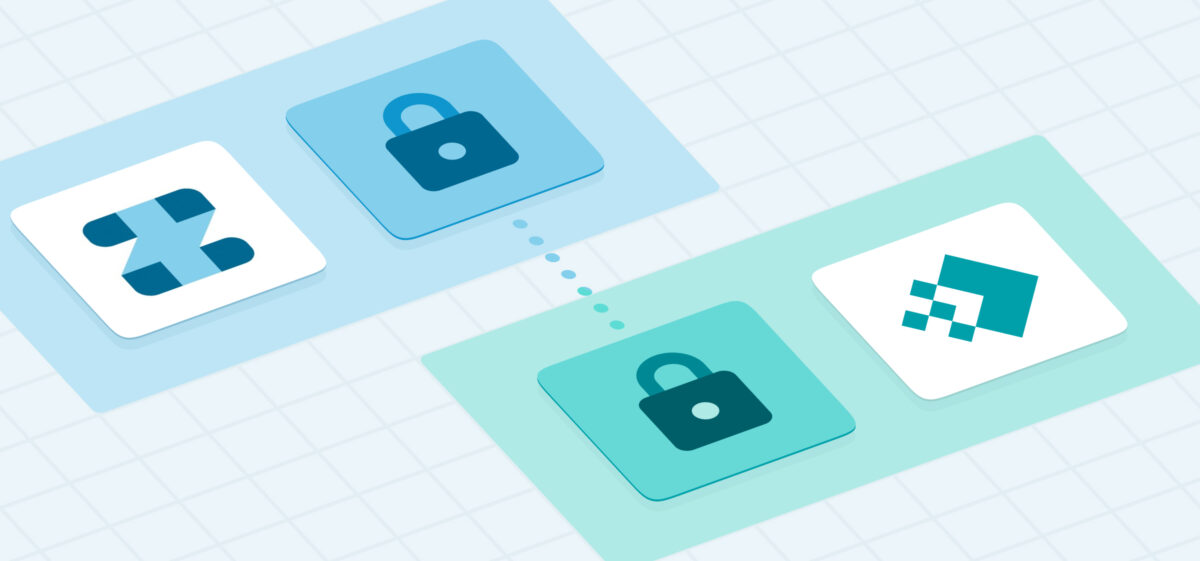 User-friendly login
To tackle this problem, the first Single Sign On connection has been set up between the MRDM products and a hospital, Zuyderland Medical Center.
With this SSO, users no longer have to use their MRDM password or MFA, but only need to type in their own email address. This ensures a much easier way of logging into our products.
By using this SSO, it has become even easier for Zuyderland to start an improvement cycle based on quality indicators. For Zuyderland, this cycle is a high priority item, like being data driven. With this, Zuyderland facilitates its employees in extracting the maximum value from the available information. This information can now be easily extracted both from our internal and from the Codman dashboards.

Karel Hulsewé , surgeon in Zuyderland
This does not only result in a more frequent use of our products, and therefore more insights into the quality of care of Zuyderland MC, but it also saves the precious time of physicians, that can now be spent on patient care or well-deserved family time.
Want to set up a SSO between your healthcare organisation and the MRDM products?
Reach out to us via servicedesk@mrdm.nl
Second DICA oncological clinical registry (inter)nationally reusable
Second DICA oncological clinical registry (inter)nationally reusable
Challenge
Clinical registries improve the quality of care by providing insights through research on the collected data. The Netherlands has quality registries for various diseases, which have already led to significant improvements in healthcare. However, to date the reusability of these quality registries has remained mostly limited to the Netherlands, whilst these gained insights could potentially make an impact internationally.
Solution
In a joint initiative with the NVRO (the Dutch Society for Radiotherapy and Oncology), DICA (Dutch Institute for Clinical Auditing) and MRDM have, following the Colorectal Radiotherapy registry (DCRA-R), now also made the Breast cancer Radiotherapy registry (NBCA-R) (inter)nationally reusable by making it adhere to the FAIR principles.

FAIR is an acronym for Findable (via a unique identifier and clear descriptive metadata), Accessible (via a protocol that allows for authorization/authentication), Interoperable (due to a data model and commonly used controlled vocabularies) and Reusable (due to metadata describing the context under which data was generated and a license for data (re)use). The objective of FAIR data is stimulating and optimising the reuse of data, by both humans and computers. Therefore, the FAIR principles promote the importance of machine readability, due to the increasing need on the computing power in processing data, the rapid increase in volume, complexity and creation rate of data.
Impact
By making the DCRA-R and NBCA-R adhere to the FAIR principles, the first large-scale FAIR database in the field of clinical radiotherapy variables in the Netherlands has been launched. This means that these registries can now be (re)used (inter)nationally for scientific research and to improve patient care. Besides (inter)national reusability, adhering to the FAIR principles is also a first step towards application of Personal Health Train (PHT) principles. The PHT facilitates analysis of (privacy-sensitive) data sources at the sources themselves, without human access to the (privacy-sensitive) data, and only returns aggregated statistics.
Implementation of FAIR principles
The FAIR principles were drafted generically, due to the required broad applicability, with the result that these can be met in a variety of ways. We took the following specific steps to make the NBCA-R adhere to the principles of FAIR principles:
A possible next step is to make other DICA clinical registries adhere to the FAIR principles and subsequently (inter)nationally reusable. In this way, the collected datasets and gained insights can have an even greater impact on improving the quality of healthcare.
Want to know more?
Would you like to know more about this joint initiative and what it could mean for you? Please reach out to the MRDM Service Desk (via servicedesk@mrdm.nl with the subject FAIR).
MRDM successfully re-audited for ISO27001 and NEN7510
MRDM successfully re-audited for ISO27001 and NEN7510
After a successful audit in February, MRDM received renewed ISO27001 and NEN7510 certificates. These certificates are issued when processes, policy and knowledge building in an organization comply to the strict standards from the international ISO and the Dutch NEN institutes, regarding information security.
Careful handling of privacy-sensitive data is the most important value of MRDM. Therefore, we are very pleased with this objective confirmation that MRDM is managing the security of medical data correctly.
MRDM and ICHOM join forces to build the first global outcomes benchmarking platform
MRDM and ICHOM join forces to build the first global outcomes benchmarking platform
We are proud to announce our collaboration with the International Consortium for Health Outcomes Measurement (ICHOM), to build global health outcomes benchmarking platform (through our subsidiary MRDM). This will expand our support of quality registries internationally, and help to realize our mission to turn data into better healthcare.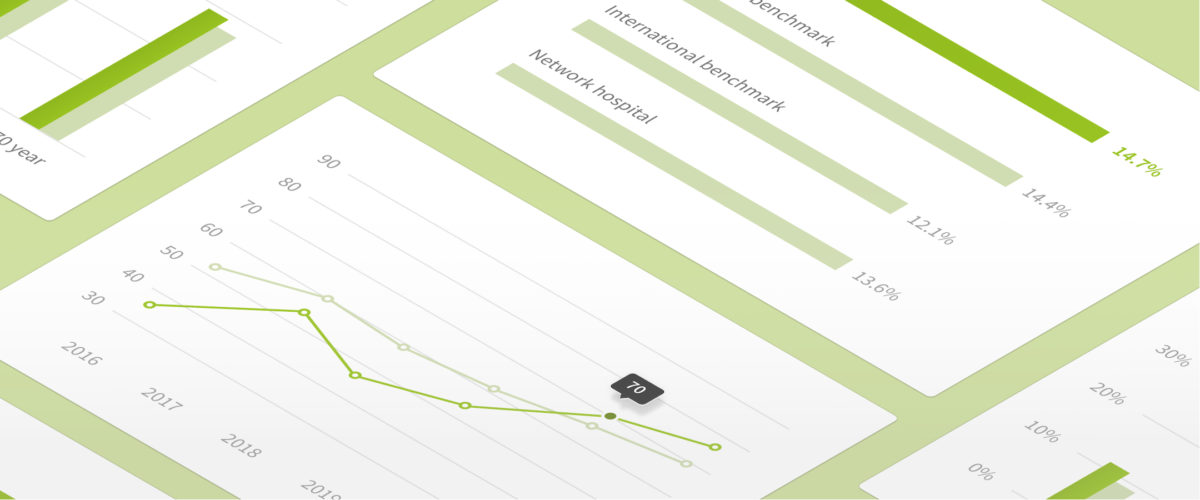 ICHOM has selected MRDM to build and operate the benchmarking platform after an extensive evaluation process, amongst others because of our >10 years of experience in benchmarking healthcare outcomes data, our credentials in privacy and security, and our continued commitment to reducing administrative burden while expanding outcomes measurement and improvement.
The ICHOM Global Benchmarking Platform will provide the opportunity for providers to track the outcomes and benchmark results against other healthcare providers on an international, national, and community scale, fostering learning and improvement across the globe to achieve better patient outcomes. The platform will be open via APIs, allowing providers and third parties to work together to collect and register outcomes data that is validated via the platform. Providers will also be able to extract data directly from the ICHOM platform for research or additional analytics.
The Global Benchmarking Platform will be launched for the first disease groups in the third quarter of 2021 together with the first group of providers.
Read the official press release or visit www.mrdm.com/ichom for more information.
Endoscopy-registry: international example for automatic data extraction
Endoscopy-registry: international example for automatic data extraction
This month, Gastrointestinal Endoscopy published an article about the successful automatic data extraction for the DGEA-registry (Dutch Gastrointestinal Endoscopy Audit). MRDM has been involved since the start in 2016, by developing and servicing the technical infrastructure. A collaboration was set-up with the three suppliers of endoscopy systems (RVC, Olympus, Chipsoft) in the Netherlands. The result is a fully automated data capture and transfer between the endoscopy systems and MRDM, where the data is processed and used in the clinical registry and dashboards (Codman).
The goal of the DGEA-registry is to gain insight into the quality of colonoscopies and to stimulate improvement of processes by providing a benchmark to the participating hospitals. Between 2016 and 2019, 48 hospitals have participated in the DGEA on a voluntary basis. Information about 313,511 colonoscopies was registered for 275,017 patients. The results of this study demonstrate that it is feasible to deploy a quality registry collecting uniform data, without additional administrative burden for healthcare professionals.
The DGEA is a textbook example of an outcome registry without additional administrative burden for the hospital. And that is exactly the goal of this publication, which has already led to international interest in the solution developed by MRDM. The article can be accessed via PubMed: https://pubmed.ncbi.nlm.nih.gov/32057727/.