MRDM and ICHOM join forces to build the first global outcomes benchmarking platform
We are proud to announce our collaboration with the International Consortium for Health Outcomes Measurement (ICHOM), to build global health outcomes benchmarking platform (through our subsidiary MRDM). This will expand our support of quality registries internationally, and help to realize our mission to turn data into better healthcare.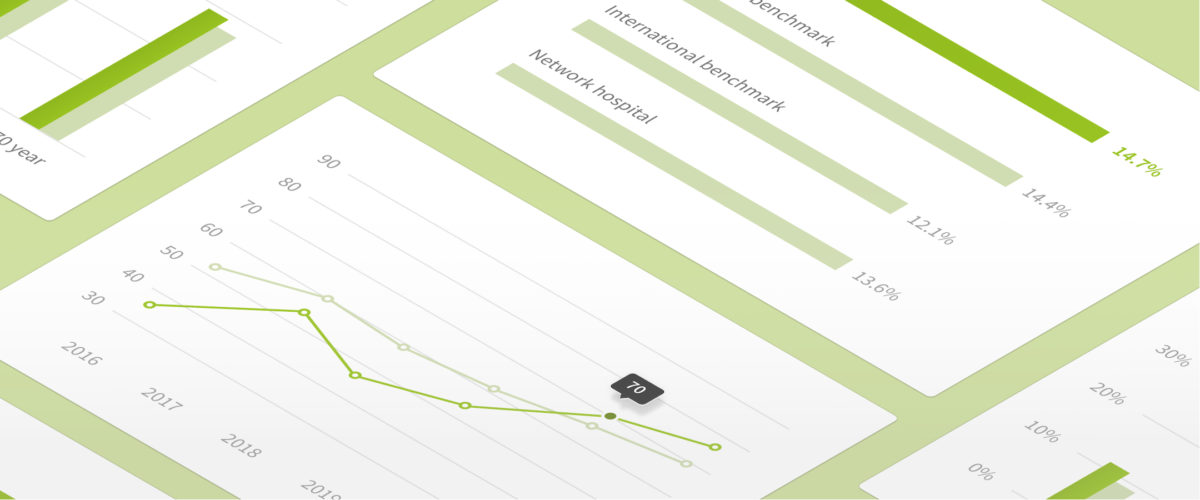 ICHOM has selected MRDM to build and operate the benchmarking platform after an extensive evaluation process, amongst others because of our >10 years of experience in benchmarking healthcare outcomes data, our credentials in privacy and security, and our continued commitment to reducing administrative burden while expanding outcomes measurement and improvement.
The ICHOM Global Benchmarking Platform will provide the opportunity for providers to track the outcomes and benchmark results against other healthcare providers on an international, national, and community scale, fostering learning and improvement across the globe to achieve better patient outcomes. The platform will be open via APIs, allowing providers and third parties to work together to collect and register outcomes data that is validated via the platform. Providers will also be able to extract data directly from the ICHOM platform for research or additional analytics.
The Global Benchmarking Platform will be launched for the first disease groups in the third quarter of 2021 together with the first group of providers.
Read the official press release or visit www.mrdm.com/ichom for more information.